A NIGHT AT WOODSTOCK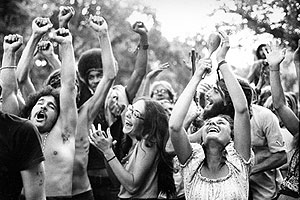 The legendary Woodstock Festival was one of the greatest moments in popular music history. Join us for an evening devoted to this amazing event, featuring the music of Crosby, Stills & Nash, The Who, Janis Joplin, Joe Cocker, Santana, Jimi Hendrix, The Band, Jefferson Airplane and more!
Featured Artists
Fort Worth Symphony Orchestra
Andrés Franco, Conductor
Neil Donell, Vocals
Rik Emmett, Vocals
Rique Franks, Vocals
Katalin Kiss, Vocals
Jean Meilleur, Vocals
Rik is taking a hiatus from touring. Any updates will be posted here as soon as they are available.