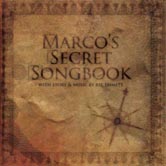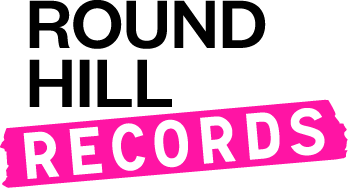 Track Listing
Come Home
Chapter 1:  How the Songbook Began
Father's Pocket Watch
Chapter 2:  To France, and Genevieve
Four Square
Chapter 3:  Romance Blossoms
Begin The Dance
Chapter 4:  Gentle Summer
A Walk In The Park
Chapter 5:  Betrayal
Already Gone
Chapter 6:  Black & Blue
No Rest For The Wicked
Chapter 7:   Tounge in Cheek
The Land of Boogie Woogie
Chapter 8:  New Connections
Suspension Bridge
Chapter 9:  Cruising & Dreaming
Fill Your Heart
Chapter 10:  Chasing Memories
Old Sweet Song
Chapter 11:  Surrendering Pride
Little Ditty
Chapter 12:  Faith, Hope, and Love
Hope
Chapter 13:  Returning to France
Chapter 14:  The Circle is Complete
Between The Dreams of You and I
Chapter 15:  Epilogue
Come Home [Reprise]

"A modern-day troubadour goes on a musical odyssey, hoping to find himself and restore his faith in love."

Synopsis
Fashioned as a '60's-turning-into-'70's 'concept album', Marco's Secret Songbook is a group of songs and guitar pieces built along a storyline. "Marco" functions as a foil for the author's own stylistic indulgences. The lyrical themes will not surprise anyone who knows something about Emmett's own personal 40 years in the music business. The story takes Marco from his teenaged roots in a conservative musical Italian family, to France, where he falls in and out of love: to England, where he nearly buries himself as a jobbing musician, bottoms out, then bounces back through a Caribbean cruise ship gig, eventually coming full circle, back to his love, Genevieve, and his family – accompanied by the secret songbook that has chronicled his odyssey.
More about Marco with complete story, lyrics, and liner notes
Rik is taking a hiatus from touring. Any updates will be posted here as soon as they are available.