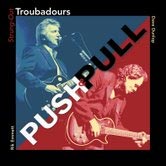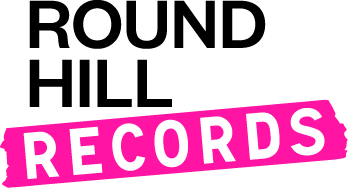 Track Listing
Way, Way Kooler
Why Baby
Deeper Kind of Blue
Deeper Kind of Blue (p.s.)
About
Strung-Out Troubadours have a brand new studio CD entitled "PUSH & PULL", a new logo, and a new shorter nickname, The Troubs. This phase of the collaboration between Rik Emmett and Dave Dunlop finds them expanding from their acoustic guitar duo roots into a full band approach on several tracks, moving further towards the smooth jazz community that embraced their initial stylings.
The Troubs writing/recording project arose in 2006 from the public response to Rik's instrumental duo performances together with Dave during Emmett's concert gigs. The material on the first album centered on an acoustic roots showcase for serious guitar lovers. The follow-up came a year later, with "LIVE at Hugh's Room", a recording captured in the fabled Toronto concert club on Wednesday December 13, 2006.
Emmett (of Canadian rock band Triumph) and Dunlop (from the rock band Full Nine) first played together during a master class session at the National Summer Guitar Workshop in 1990. Much of their material originates from their acoustic guitars, with Rik singing lead vocal on some selections. But PUSH & PULL also features Dave's stunning debut as a lead vocalist on the powerful emotional ballad, Only Time Will Tell.
In 2007, Strung-Out Troubadours won "Album of the Year" and "Group/Duo Of The Year" at the Canadian Smooth Jazz Awards, where they were the most heavily-nominated act. Both Rik and Dave were also nominated for "Best Guitarist", a category that Emmett had captured back in 2005.
Review
I was fortunate enough to see Rik & Dave's Hugh's Room show May 2nd, at which they were selling 100 advance pressings of their new CD "Push & Pull." The CD came in a tin case autographed and numbered by the Troubs and through some kind of divine intervention I was able to secure number "1". Naturally after the show this was the first thing on my headphones at home. Having listened to it several times I feel compelled to share my first impressions with the readers of this site.
First and foremost, I am a long-time fan. But having said that, damn, these guys are good! Without getting into too many specifics, I immediately had some favourites. After repeated runs through the CD the rest started to ripen to something I am going to enjoy for years to come.
Rik's vocals on certain tracks sounds as if he reached into his "Suitcase Blues", grabbed a few Johnnie Walkers and added a touch of honey so as not to scare the kids away. Other cuts show his experiences tempering the exuberance and power of his earlier vocals, adding a layer of depth to the song. Harmonies are spot on, colouring the songs beautifully.
His guitar work on Deeper Kind of Blue emotes as if feeling the pain of personal loss and then gently rebounds and soars to new heights as if celebrating life.
On And the River Still Runs you can hear the water running around you as Dave and Rik's strings lead you down the meandering river.
Dave's vocals and playing style both mesh with and enhance Rik effortlessly, alternately giving you the impression this is either all Rik or he has developed a new style for this CD. As I said before, these guys are good!
This is only my word of course, but I feel sorry for the fans that have to wait for the scheduled release. A thoroughly enjoyable listening experience. Thanks guys. Please keep it up.
Lorne (Sluggo) Brown