Click the track name to play the preview file to your computer. Individual tracks $0.99 each.
Track Listing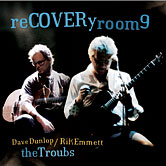 $7.99
(full album download)

About
Recorded in the fall of 2011 at Room 9, Toronto
Executive Produced by Rik Emmett & Dave Dunlop
All tracks produced, engineered & mixed at Room 9 by Dave Dunlop
Mastered by Steve Skingley
Guitar [mostly right side] & lead vocals – Rik Emmett
Guitar [mostly left side] & BG vocals – Dave Dunlop
Rik is taking a hiatus from touring. Any updates will be posted here as soon as they are available.