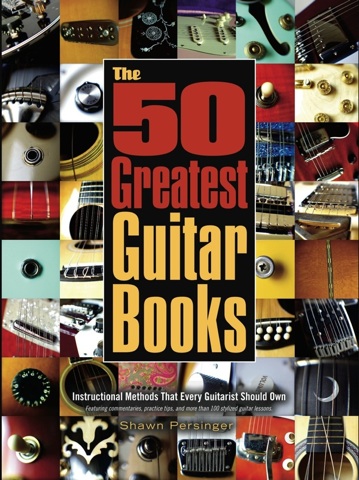 Rik's FOR THE LOVE OF GUITAR Ranks # 4 in the MUST- HAVE BOOKS FOR ALL LEVELS.
Right behind Beatles Complete Chord SongBook and Hal Leonard's Play Along. Huge praise for the what we have known all along Emmett is one of world's finest players!
To celebrate we have a special drawing for April and May:
Everyone who purchases For the Love of Guitar in April and May will be entered into a drawing for a copy of 50 Greatest Guitar Books, personally autographed by Rik.  We have one to give away in April and one to give away in May.  Winners will be notified by email.
For any members who have just bought this download in the last few weeks , we will put your names in the draw too ! Contest runs until May 31st 2013.
THE 50 GREATEST GUITAR BOOKS
Instructional Methods That Every Guitarist Should Own.
Published by Quixotic Music.