Folk Songs For The Farewell Bonfire
The Bonfire Sessions
Artist: Rik Emmett
Label: Rockit Sounds Inc.
All songs published by: Rockit Sounds Publishing, SOCAN
Produced by: Rik Emmett and Steve Skingley
Engineered and mixed by: Steve Skingley
All songs recorded in the fall of 2019 at The Rockit Lab, Burlington Ontario Canada
All songs mixed at The Sea Music Dock, Oakville Ontario Canada
All songs mastered by Dave Vanderploeg at Naturally Digital, Brampton Ontario Canada
For those interested in the details of the signal chain used for recording:
2 – ART T4 tube condenser microphones (for acoustic guitar, and then a single one used for vocals)
1-Shure SM 57 dynamic mic (on the guitar amp for the electric stuff )
Great River MP1 mic preamp
UAD Apollo Quad Silver Interface
Apple iMac, running Pro Tools
the amp used for most electric guitar parts was a Yamaha THR10X, except for "Cobalt Blue", which was a Fender Blues Jr. IV
the acoustic guitar tracks were done on a 1981 Yamaha L-55
the electric guitar was a 2016 Fender USA Telecaster with an MJS neck pickup, except …
"Cobalt Blue" was played on a 2019 custom made MJT relic Telly (dubbed the Bickert Deluxe) with an MJS PAF style humbucker in the neck position through a Fender Blues Jr. IV amp.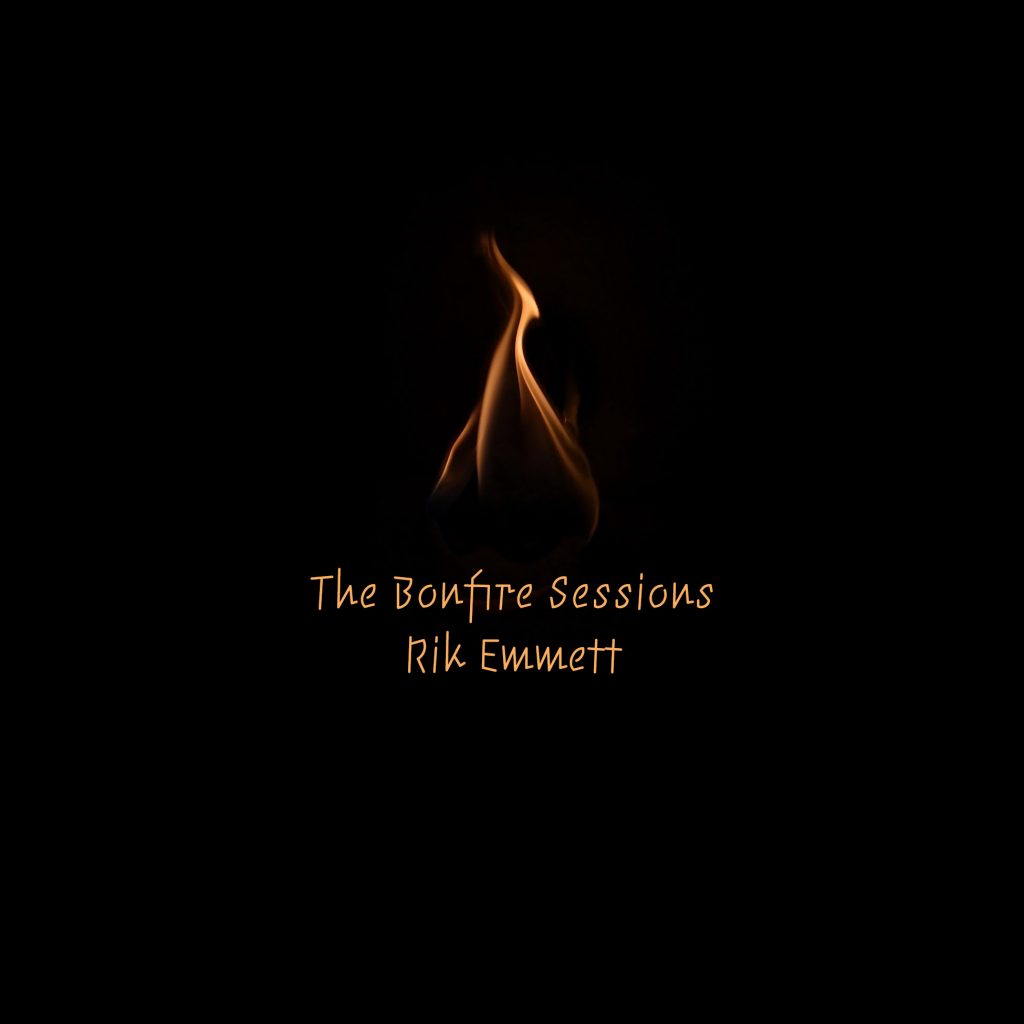 LINER NOTES
These were true solo sessions – there were no other musicians. This was inspired by a few albums: the eponymous Bob Dylan album of 1962 (one of the first albums I owned), the Johnny Cash collaborations with Rick Rubin, and some of Joni Mitchell's Blue album. My songwriting drew inspiration from a wide range of sources – Dylan, Tom Petty, Bruce Springsteen, Tom Cochrane, Paul Simon, Johnny Mercer, Jimmy Webb, and Neal Hefti.
For the six fingerstyle instrumental guitar pieces, the measuring questions I repeatedly asked myself were – would the late, great Ed Bickert approve of this? Would my old college guitar teacher, the late and dearly missed Peter Harris, be proud of me? I dedicate all of my humble electric guitar offerings from The Bonfire Sessions to those two gentlemen, giants of the jazz guitar.
There's no guitar pick on anything – just fingernails & the skin of my thumb. There are no overdubs, everything is just one guitar and one voice. On most of the tunes, I did track the guitar parts to click tracks, then did the vocal separately, in order to get a cleaner mix (and better takes that could get comped).
I don't possess the technical engineering knowledge to capture recordings of this quality by myself. I could not have done this without the expert collaboration of Steve Skingley, who was patient & thorough – and a great ideas consultant.