Rik is pleased to announce that all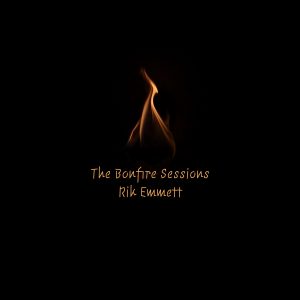 tracks in The Bonfire Sessions series are available in two high-res formats in addition to MP3s. 
FLAC (Free Lossless Audio Coding) is a lossless digital audio coding format, which can compress an audio file by up to 60% of its original file size. When decompressed it becomes an identical copy of the original audio data. 
FLAC –  24bit/44kHz and 24bit/96kHz are hi-res formats that most consumers can handle with current technology.  iPhones and most other smartphones can handle 24/96 and 24/44 files.  To organize and play these files via iTunes, they should be converted to ALAC (Apple Lossless Audio Codec).  Conversion is possible via freeware:  Try this one
MP3 – 320Kbps (16bit/44.1kHz) – Hi Quality MP3. 
If you choose one of the FLAC formats for your download, please be aware that the files are larger and will take longer.  Be sure to use a private internet connection, and avoid public connections like coffee shops or airports for best results.
King of Rock & Roll
Lyrics
Sample

This is a song about how human nature can be so fickle – that the glories of youth, or popularity, or even the trappings of power, are never all they appear to be, at first. We find ourselves in unprecedented circumstances: in a world deeply divided, socially, economically and politically, and on a planet in serious peril. Could a crowd chanting for Elvis, or Jesus, or Her Majesty, or the POTUS, realize that what they're really in search of, is the nobility within?
Coldest Night of the Year
Lyrics
Sample

This is a song from five or six years ago, written when I was prepping tunes for the Res 9 album which came out on Provogue / Mascot in 2016. CNOTY has its roots in a few sources: it has a very old-fashioned feeling , as if it was a folk song in a waltz feel. It's reminiscent of a song I wrote back in 2000 for the Live at Berklee album, Those Shoes: but also, Gordon Lightfoot's Song For a Winter's Night: also, I apologize to Bruce Cockburn, because he had a song with the exact same title, and there was no way around it for me – I had the lyric for the first two lines of the first verse pop into my head, and it defied rewrite. Lyrically, this topic also revisits a song of mine – Calling St. Cecilia, about the trials of a long sleepless night, and the fear of a loss of creativity. The good news – always – is that dawn is on the horizon: it's coming.
Love Love Love
Lyrics
Sample

And in the third spot of this 6 pack – as it was in the first, and as it shall be in the third – here's the pop song! This song would have fit well as a companion to Unconditional Love on the Good Faith CD – I can hear it in my head with some Latin percussion and horns, and a great rhythm section. But this is how it would sound, solo on acoustic at a campfire, and that's the prevailing theme of these sessions. I'd like to think that Paul Simon might hear this tune and think – hey, that Emmett guy picked up a few things from me.
Blue Sky Train
Lyrics
Sample

Old School jazz swing tune – a walking bass and a workout of some of the rhythm changes that one learns in college. This is a tune where the title 'Blue Sky Train' pops out of my mouth, and then I write a lyric trying to define just what exactly that thing might be. A unifying theme of this Bonfire stuff is the swing from negativity to positivity: and even though the lyric is ironic, there's no doubting the overall effect. It raises my spirit: it's fun to play & sing.
The Maybe In Between
Lyrics
Sample

In a world where so much gets painted as partisan black & white – here's a vote for The Maybe In Between. From the guy who brought you Middle Ground – I'm just sayin', everything changes, and nothing stays the same. So why not get reasonable, in such unreasonable times?
[John Lennon disliked McCartney's 'Hello Goodbye' as an inconsequential song, saying it was "three minutes of contradictions and meaningless juxtapositions." I hope my lyric has a bit more consequence, despite being rife with opposites.]
The Way She Goes
Lyrics
Sample

This song hung around in my writing notebooks and binders for years. In the Bonfire Sessions, I was looking for some more uptempo, peppy numbers to balance the ballads (especially since it was going to be all-acoustic). My apologies to females for describing the arrival of bad luck stuff as a 'she' — but, after all, hurricanes and tornadoes used to be exclusively feminine. They aren't any more, I know. Maybe the sexism is a surefire sign of the age of this tune. 😉
Part 2 – Complete

Rik is taking a hiatus from touring. Any updates will be posted here as soon as they are available.