Thanks to Craig Garber at Everyone Loves Guitar for the great conversation.
Listen Here
"Rik Emmett Interview – Triumph
"Courage and convictions – that's a muscle you have to develop…"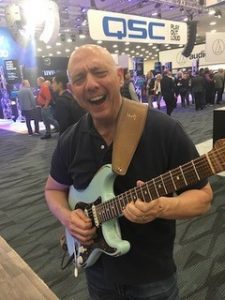 How Rik got started in the music business, Triumph's first gig, a scary record company transaction and why Rik ultimately left Triumph – and a moving story behind why the band members made up, years later… playing the US Festival (250,000 people), playing with George Benson, Steve Morse, Steve Vai… favorite songs he wrote, best decision he ever made, mellowing, and what happens when you get 8 free guitar lessons. Really cool and very sincere guy, first class all the way:
Rik was the guitarist, vocalist and primary songwriter for Triumph. While Rik was with the band, Triumph released 7 Platinum and 10 Gold LPs in Canada. In 1988, Rik left Triumph to focus on a solo career and has since released 20 studio & live LPs."
Rik is taking a hiatus from touring. Any updates will be posted here as soon as they are available.