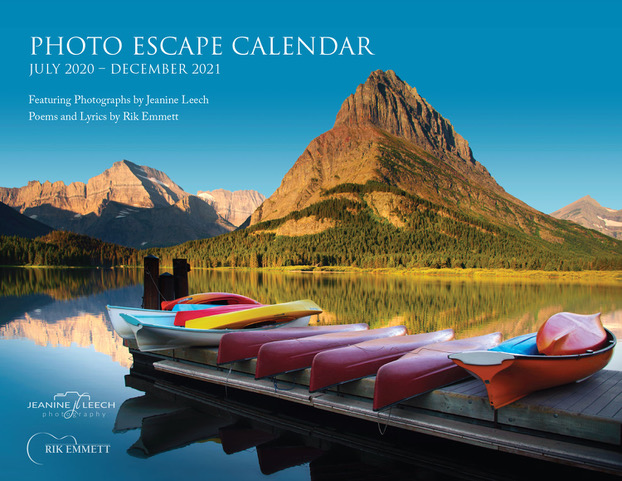 Introducing the new Photo Escape Calendar, featuring photographs by Jeanine Leech with poems and lyrics by Rik Emmett. Collaborating since 1997, Jeanine has created art for Rik's music. Now Rik's lyrics and new poems complement her photography in this 18-month, July 2020 to December 2021 calendar. 
Photographs from Glacier National Park, Adirondack Mountains, Great Smoky Mountains, Colorado, Iceland, and more. Eight new poems, inspired by the photo!Lyrics from Bonfire Sessions, RES 9, Spiral Notebook, Good Faith, and Absolutely. 
Rik is taking a hiatus from touring. Any updates will be posted here as soon as they are available.